Objective: to set up a coordination of specialized pediatric care and trainings for health professionals in the Caribbean, including Dominica, St Lucia, Grenada, St Vincent and Haiti.
Beginning of the project: May 2014
Beneficiaries:
Caribbean children carrying very specific pathologies (such as cardiac, neurological, cancer, and neonatal) from different islands in the Caribbean, including Haiti: more than 200 children for specialized consultations; 40 children for hospital care in Martinique.
More than 250 child health professionals throughout the Caribbean region, including Haiti, for training sessions in specific areas such as cardiology, neurology and neonatology.
Activities:
Organize training sessions in the fields of pediatric specialties for 250 health professionals;
Plan the logistics of specialized consultations for more than 200 patients;
Ensure logistic and administrative procedures for the hospitalization in Martinique of 40 children for cardiology (20 children) and neonatology, neurology and cancer pathologies (20 children).
This program is supported by the University Hospital of Martinique, World Pediatric Project, Haiti Cardiac Alliance, Gift of Life International, Open Hearts Haiti and Chenn Lespwa Haiti.
Hollison's medical stay in Martinique, 1st patient of the program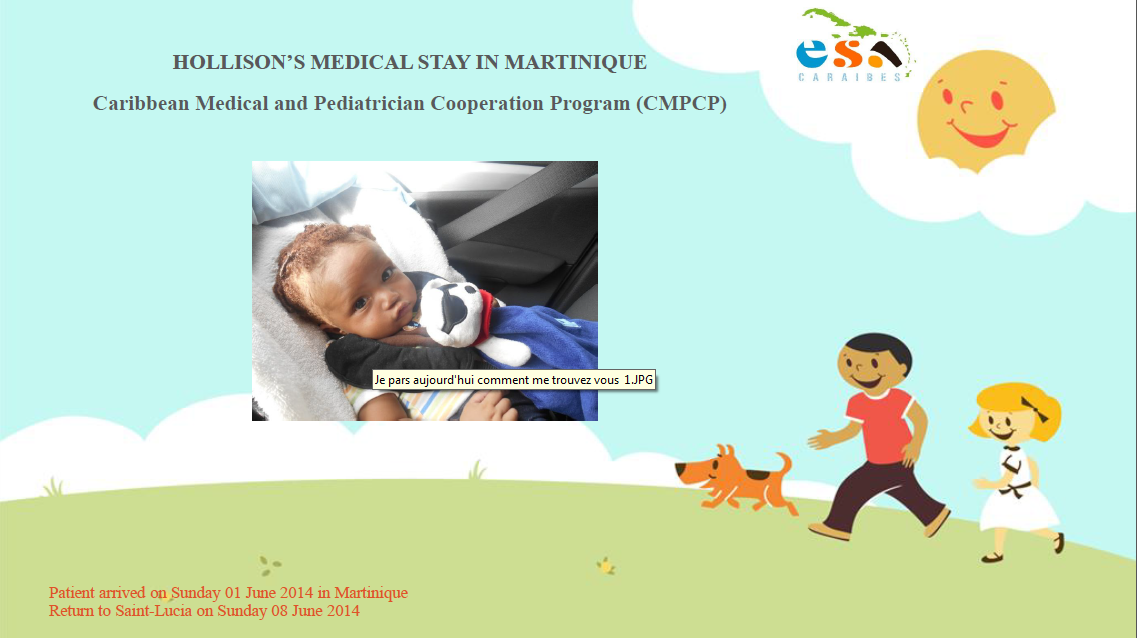 Laurie, 3rd patient of the program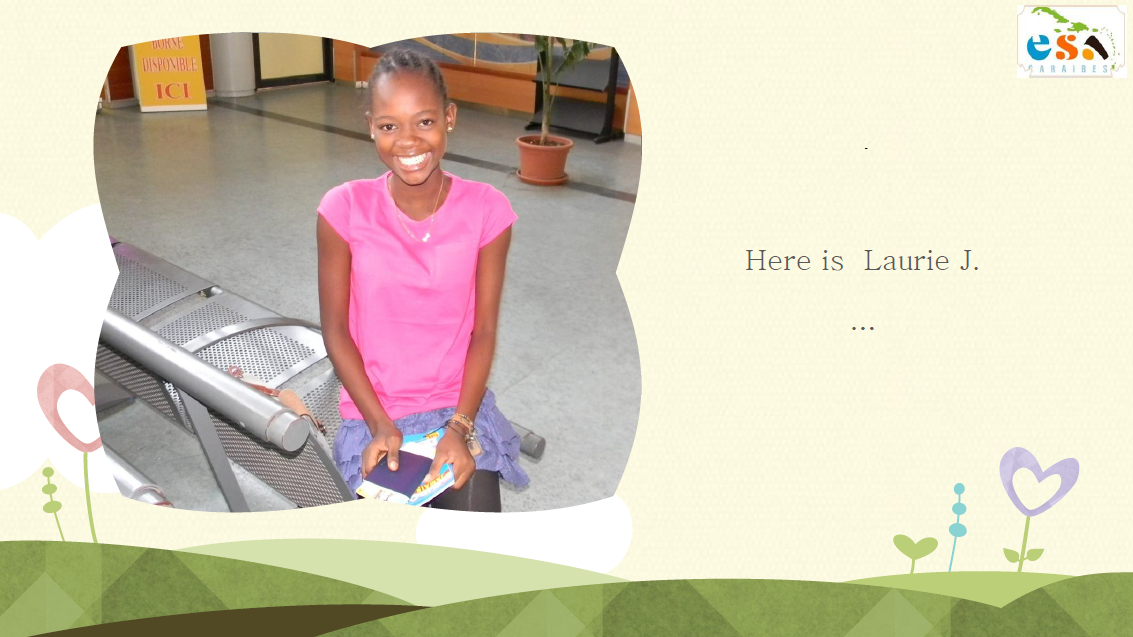 Download