Make a donation : > Click here to donate <
Fundraising – Solidarity for the victims of the earthquake of August 14, 2021 in Haiti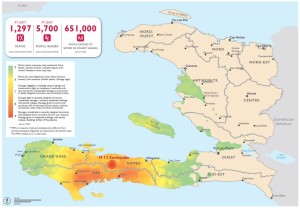 Once again, on Saturday 14 August 2021, the country of Haiti was hit by a powerful earthquake in the southwest, in the region of Les Cayes. The seism measured 7.2 on the Richter scale, at a depth of 10 km, very close to the earth's surface, which caused major damage.
More than 1,300 people have already died and more than 5,700 have been injured, and rescues of people under the rubble are continuing…
The ESA Caraïbes association, which has been working continuously in Haiti, since the devastating earthquake of January 2010, is present on the ground in coordination with the "Maison du Sourire" association, managed by Dr Clertida Cassamajor, a pediatrician and member of ESA Caraïbes, and other Haitian associations.

A first shipment of aid has already been sent to the town of Les Cayes the day after the earthquake.
---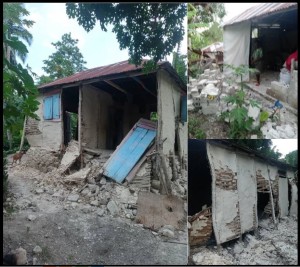 In the coming weeks, ESA Caraïbes and its partners will be supporting the rural population in the Nippes region, around the commune of L'Asile, close to the earthquake epicenter.
150 families in rural areas, whose homes have been partially or totally destroyed, have already been identified and recorded, and will benefit from this solidarity action.
---
We thank you in advance for your participation in this solidarity effort, as close as possible to the people affected by the disaster.
Haiti needs us, our support, your support.
You can donate by check to ESA Caraïbes at :
Association ESA Caraïbes – BP 1196 – 97249 Fort de France Cedex
You can also donate online via HelloAsso
to make a donation, click here
For direct bank transfers :
upload Banking details for Fonds de Dotation "Enfants Soleils d'Avenir" (ESA)
---